Via Scoop.it – Bibliotecas Escolares. Curating and spreading Portuguese School Libraries action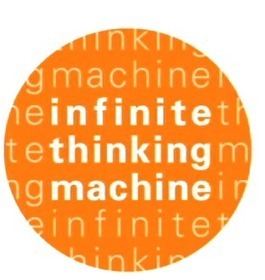 Need a quick, fun dose of inspiration? Check out this video, The Infinite Thinking Machine, a new (well, technically, it's re-launched) Internet TV show for educators.
This eight-minute episode focuses on teachers and students as media producers, creating photos, videos, animation, and multi-media projects as storytelling devices. Produced by CUE, the host is Ramsey Musallam, and executive producers are Mike Lawrence and Chris Fitzgerald Walsh. Thanks Mindshift for sharing!